External Cladding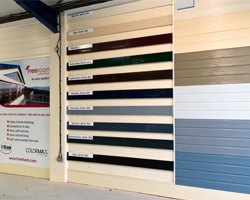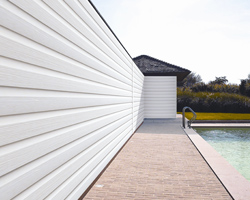 We offer a comprehensive range of cladding, weatherboarding and shiplap. Combined with a complete range of finishing products, we're the perfect one stop shop for your external cladding project. All our external cladding is available from your local trade counter – to find your nearest one, visit www.connect2nationalplastics.com.
All our external cladding ranges are suitable for both decorative use and as a protective facing. What's more, when installed correctly, they can achieve an A+ energy efficiency rating.
Fortex cladding
Fortex combines the low maintenance benefits of PVCUE with the authentic look and feel of real timber. Available in both standard and bespoke colours and easy and quick to install, it's the perfect product for your portfolio.
Benefits
PVCUE construction gives advanced performance
Available in single and double formats for quick and flexible installation
Low maintenance and UV and weather resistant
Suitable for brick, masonry or concrete exteriors
10 year product guarantee
Can achieve A+ energy efficiency rating
Fire resistant
Shiplap and weatherboarding
Our range of PVCU shiplap and weatherboarding can be fixed vertically, horizontally and diagonally on brick, block, masonry and timber-framed walling. They come complete with a range of trims to suit all applications and are designed to resemble existing timber profiles.
Benefits
Easy and quick to install
Tough and high impact resistant
Weather resistant and low maintenance
Can achieve A+ energy efficiency rating
Fire resistant